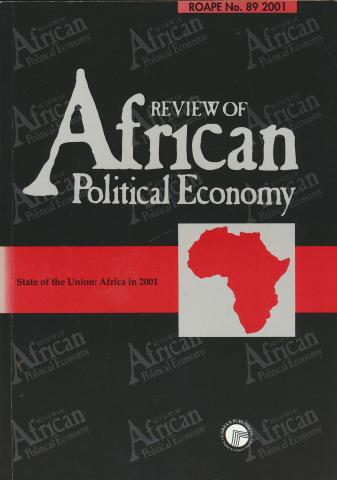 The Review of African Political Economy is looking for two affiliates to join the journal's Editorial Working Group (EWG) for a year starting from January 2021.
We are particularly interested in applications from activists in the African diaspora who have a passion and a focus on Africa's politics, history, and economics.
We would also consider African nationals currently attached to a UK university for a PhD in the social sciences or humanities with an interest in the journal's academic and activist work. Preference will be given to applicants who will have finished their fieldwork by January 2021, and who will be resident in the UK in the following year.
The remit of the journal is as follows: "Since 1974, RoAPE has provided radical analysis of trends, issues and social processes in Africa, adopting a broadly materialist interpretation of change. It pays particular attention to the political economy of inequality, exploitation and oppression, and to struggles against them, whether driven by global forces or local ones (such as class, race, ethnicity and gender). It sustains a critical analysis of the nature of power and the state in Africa in the context of capitalist globalisation". 

Further information on applying here: http://roape.net/2020/09/15/roape-editorial-working-group-affiliates/